Specification
| | |
| --- | --- |
|   Product  |   ORP sensor |
|   Model |   SUP-ORP6040 |
|   Measurement range |   -1000~+1000 mV |
|   Practical response time |   < 1 min |
|   Installation size |   Upper and Lower 3/4NPT Pipe Thread |
|   Heat resistance |   0-60℃ for general cables |
|   Pressure resistance |   1 ~ 6 Bar |
|   Connection |   Low-noise cable |
Introduction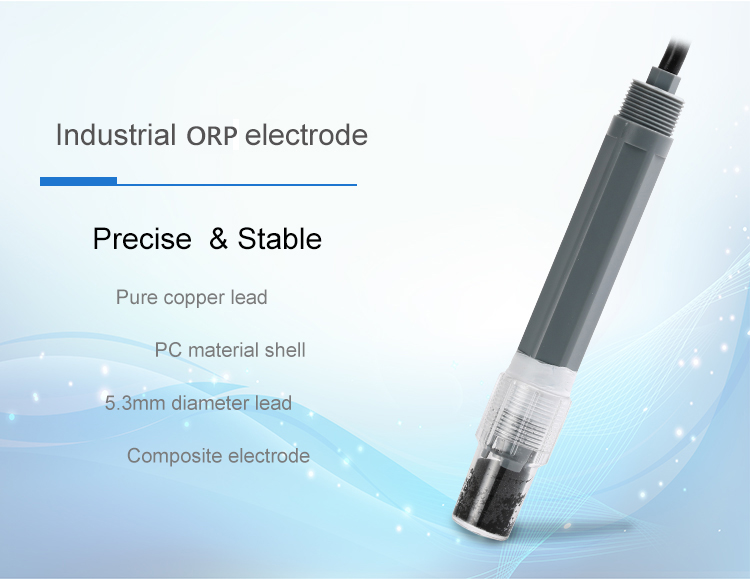 Application
1.Adopt international advanced solid dielectric and large area PTFE liquid junction, no clogging, easy maintenance.
2.Long distance reference diffusion path, extends electrode life greatly in harsh environments.
Using PPS / PC shell, Up and down 3/4NPT pipe thread, easy installation, no need sheath, saving installation costs.
3.Electrode is made of high quality low-noise cable, make signal output length greater than 40 meters or more, without interference.
4.No supplemental dielectric, a little maintenance.
5.High accuracy, fast response, good repeatability.
6.With silver ions Ag / AgCL reference electrode.
7.Proper operation to extend service life
8.Side or vertically installation to the reaction tank or pipe.