Specification
 Product
Guided wave radar level meter
 Model
SUP-RD701
 Measure range
0-30 meters
 Application
Liquids and bulk solids
 Process Connection
Thread/ Flange
 Medium Temperature
-40℃~130℃(Standard)/-40~250℃(High temp)
 Process Pressure
-0.1 ~ 4MPa
 Accuracy
±10mm
 Protection Grade
IP67
 Frequency Range
500MHz-1.8GHz
 Signal Output
4-20mA (Two-wire/Four)
RS485/Modbus
 Power supply
DC(6~24V)/ Four-wire
DC 24V / Two-wire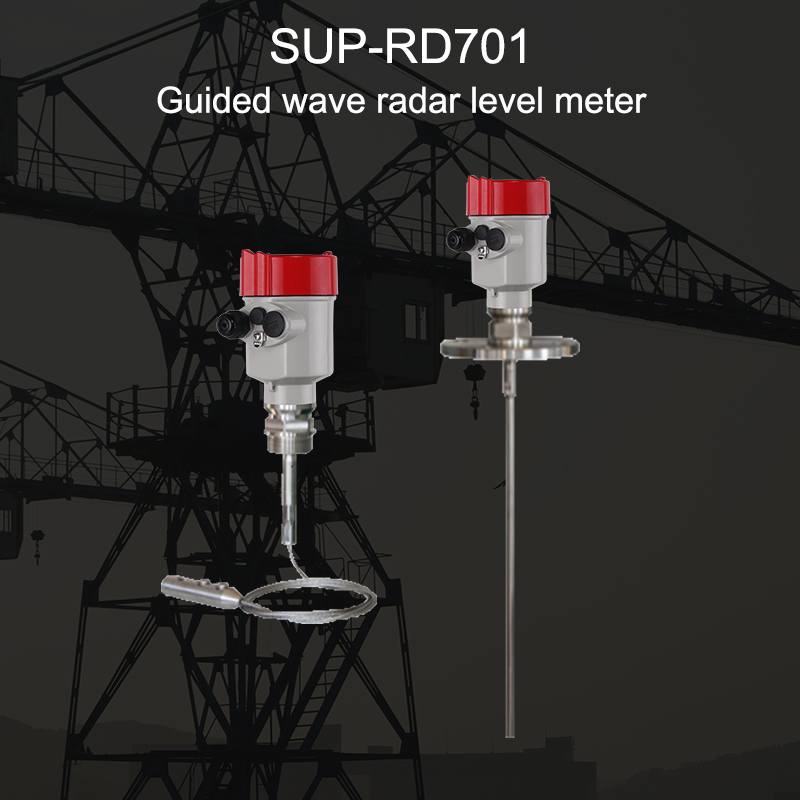 Product Size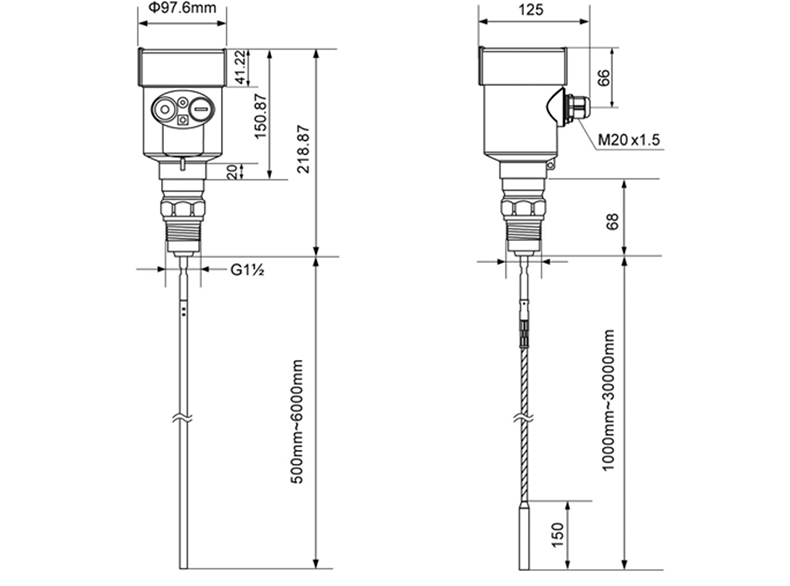 Installation guide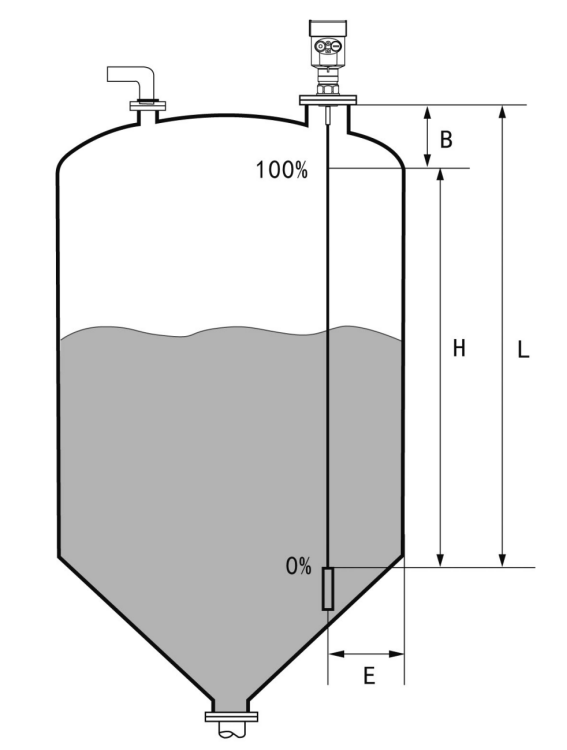 H—-Measuring range
L—-Empty tank height
B—-Blind area
E—-Minimum distance from probe to tank wall >50mm
Note:
The top Blind area refers to the minimum distance between the highest material surface of the material and the measurement reference point.
Blind area at the bottom refers to a distance that cannot be accurately measured near the bottom of the cable.
The effective measurement distance is between the top Blind area and the bottom Blind area.