Product Features
Turbine flowmeter with high precision, no zero drift, high turndown ratio.
2. The pulse output signal is used, which makes it easy to digitize the signal.
3. Adopting advanced ultra-low power consumption single-chip microcomputer technology, which enhances the overall function and reduces power consumption.
4. The impeller of the turbine flowmeter has a certain anti-corrosion effect, and the external structure is all stainless steel, which has strong anti-magnetic interference and vibration ability, which greatly enhances the service life of the instrument.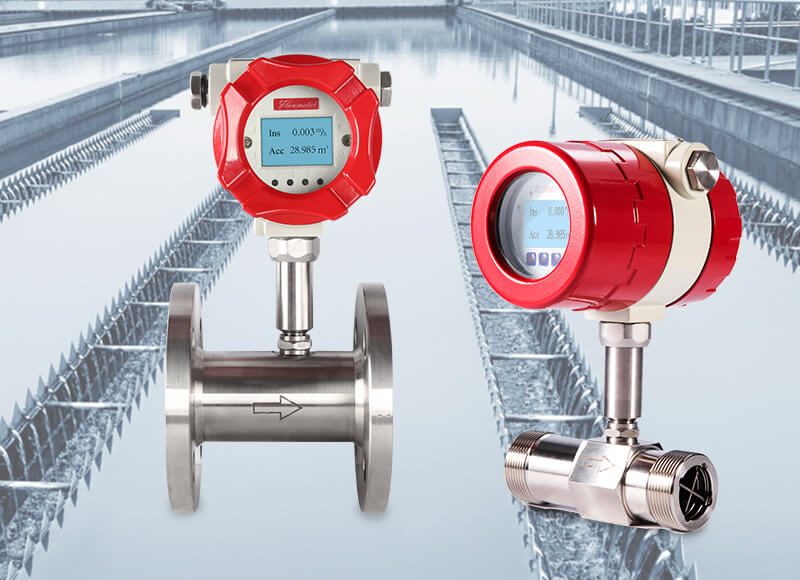 Product Parameters
Product
Turbine flow meter
Diameter Nominal
DN4~DN200
Nominal Pressure
1.0MPa~6.3MPa
Accuracy
0.5%R, 1.0%R
Medium viscosity
Less than 5×10-6m2/s
(for the liquid with >5×10-6m2/s,
the flowermeter needs to be calibrated before using)
Medium Temperature
-20℃~+120℃
Power Supply
3.6V lithium battery; 12VDC; 24VDC
Output Signal
Pulse, 4-20mA, RS485 Modbus
Ingress protection
IP65

Application and After-Sales Service
Pure water, petroleum, chemical, metallurgy, water supply