Product
Dissolved oxygen meter
  Model
MIK-DO700
  Measure range
0-20mg/L,0-20ppm,0-45deg C
  Accuracy
Resolution:±3%, Temperature: ±0.5℃
  Pressure range
≤0.3Mpa
  Calibration
Automatic air calibration,Sample calibration
  Sensor material
SUS316L+PVC (Ordinary Version),
Titanium Alloy (Seawater Version)
O-ring: Fluoro-rubber; Cable: PVC
  Cable length
Standard 10-Meter Cable, Max : 100m
  Display
128 * 64 dot matrix LCD with LED backlight
  Output
4-20mA(Max three-way);
RS485 MODBUS;
Rlay output(Max three-way);
  Power supply
AC220V, 50Hz,(optional 24V)
MIK-DO700 Dissolved oxygen meter measures the dissolved oxygen by the fluorescence method, and the emitted blue light is irradiated on the phosphor layer. The fluorescent substance is stimulated to emit red light, and the oxygen concentration is inversely proportional to the time when the fluorescent substance returns to the ground state. By using this method to measure the dissolved oxygen, it will not produce oxygen consumption, thus assuring data stability, reliable performance, no interference, and simple installation and calibration.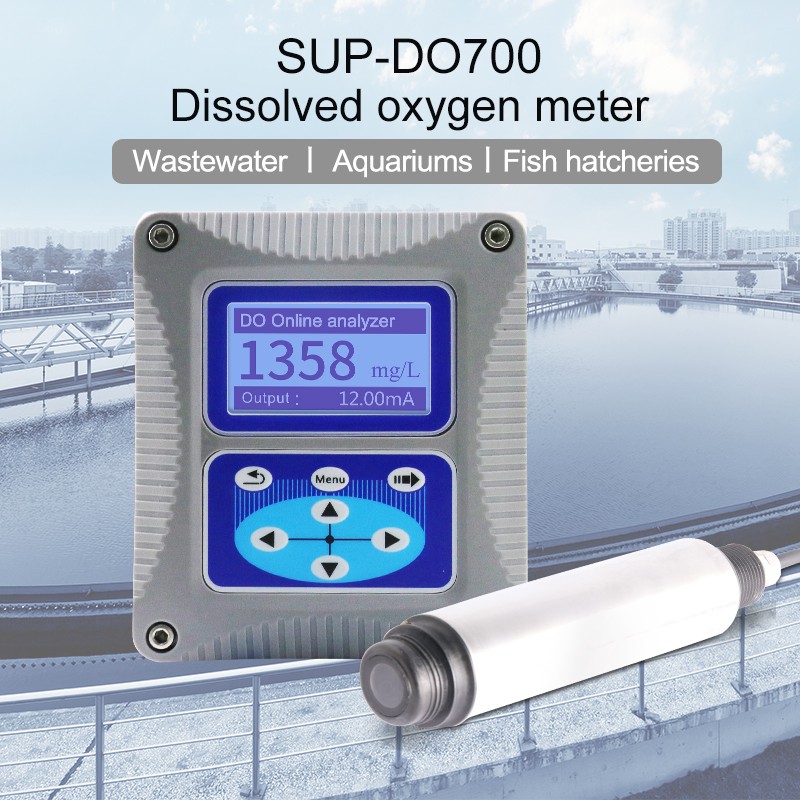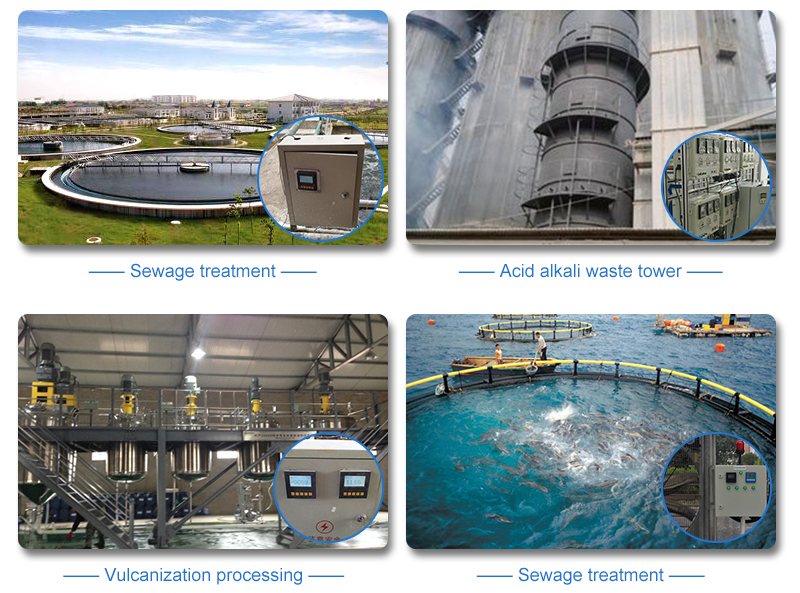 Ø The sensor adopts new type of oxygen sensitive membrane,with NTC temperature compensated function,whose measurement result has good repeatability and stability.
Ø Won't produce oxygen consumption when measuring and no requirement of flow rate and stirring.
Ø Breakthrough fluorescence technology,without membrane and the electrolyte and almost not need maintenance.
Ø Built-in self-diagnosis function to ensure the accuracy of data.
Ø Factory calibration,not need calibration for a year and can carry out field calibration.
Digital sensor,high anti-jamming capacity and far transmission distance.
Standard digital signal output,can achieve integration and networking with other equipment without controller.
Ø Plug-and-play sensor,quick and easy installation.
Industrial controlled door keep, to avoid instrument halted.